Find Your Fit
Living Options at Claiborne Senior Living
Claiborne Senior Living offers residents a variety of lifestyle options to choose from. Whether a resident is in search of the freedom of Independent Living, needs the added support of Assisted Living, or will benefit from the secured environment and elevated care of a comprehensive Memory Care program, Claiborne Senior Living has just the community you are looking for.
In addition to our upscale living options, Claiborne Senior Living communities proudly offer residents a continuum of care with a nurse available 24 hours a day and individualized services designed to make aging in place easier than ever. Should a resident's needs change over time, our passionate caregivers will work with you, your loved one, and your family to continue meeting the resident's needs in a compassionate and comfortable environment they are happy to call home.
Each of our communities offers state-of-the-art amenities and a rich calendar packed with daily activities and offsite outings. Utilities, cable TV, and WiFi are included in your monthly fee, and apartments feature elegant kitchens with full-size appliances.
Freedom to Explore
Independent Living
Maintenance-free living at Claiborne Senior Living communities means finally having the time to follow your heart. With our professional team taking care of responsibilities like home and yard maintenance, you are free to spend your time as you please. Whether that means taking part in our many daily activities, taking advantage of wonderful amenities – like the full-service clubhouse and onsite salon – or traveling the globe, you will find plenty to love about an Independent Living apartment at Claiborne Senior Living.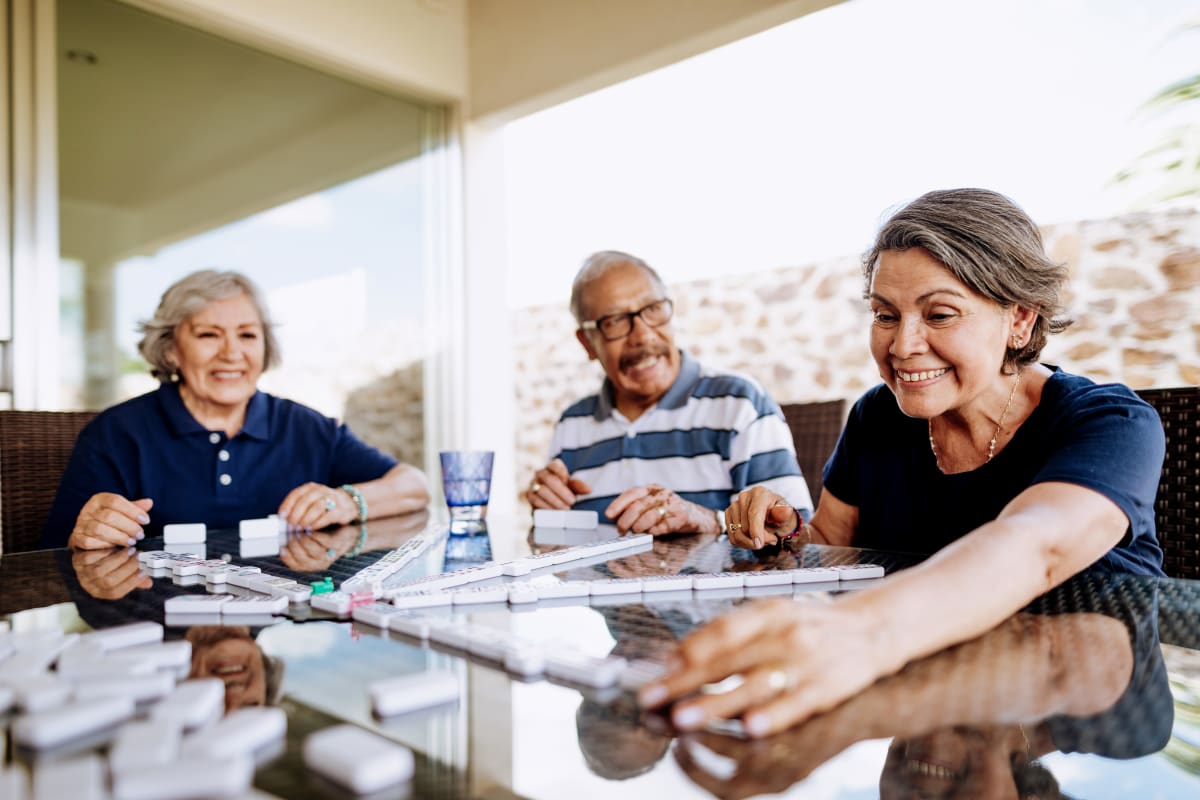 An Extra Helping Hand
Assisted Living
Do you or your loved one need a little help with activities of daily living like dressing, bathing, and eating healthy meals? Our warm and inviting Claiborne Senior Living communities have just what you need. Our compassionate staff will work with you to offer the right balance of independence and support, helping residents approach each day with renewed confidence. Claiborne Senior Living communities offer a wide variety of ways to explore, socialize, and grow – and with a little help, when it's needed, you will find it easy to take part.
Memory Care & Dementia Support
Memory Care
Tempus is The Claiborne's dynamic and engaging approach to providing care for our residents living with dementia. Dementia is an umbrella term for several diseases affecting memory, other cognitive abilities and behavior, such as Alzheimer's, Lewy Body, etc….  The name Tempus is Latin for time. Individuals living with dementia often live in their own reality, on their own timeline. In Tempus, that's where we will meet them.
Our trained Tempus team provides personalized support to help reduce anxieties and encourage meaningful engagement. Activities are purposefully designed for those living with dementia to foster a greater sense of community and belonging.
Visit our Communities page to find the care level you need nearest you. Contact our professional team to learn more about what sets Claiborne Senior Living apart.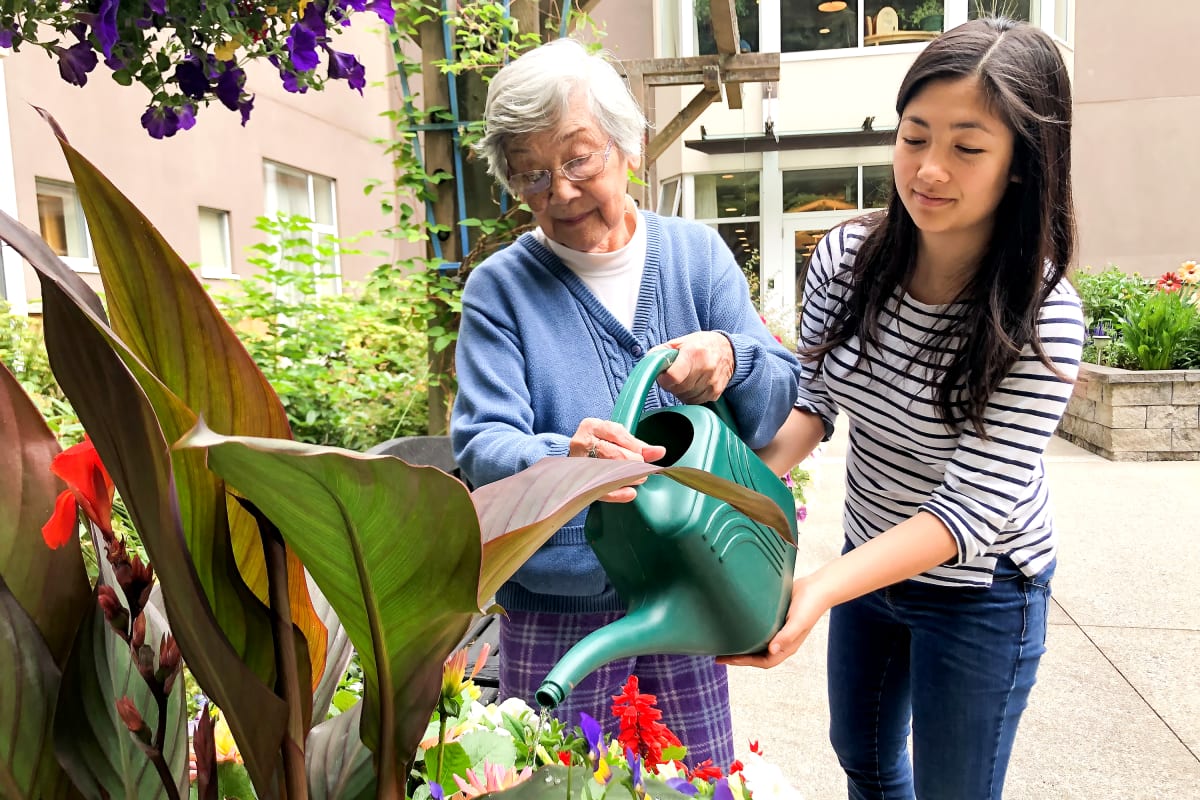 Embrace Better Living
Claiborne Senior Living Awaits