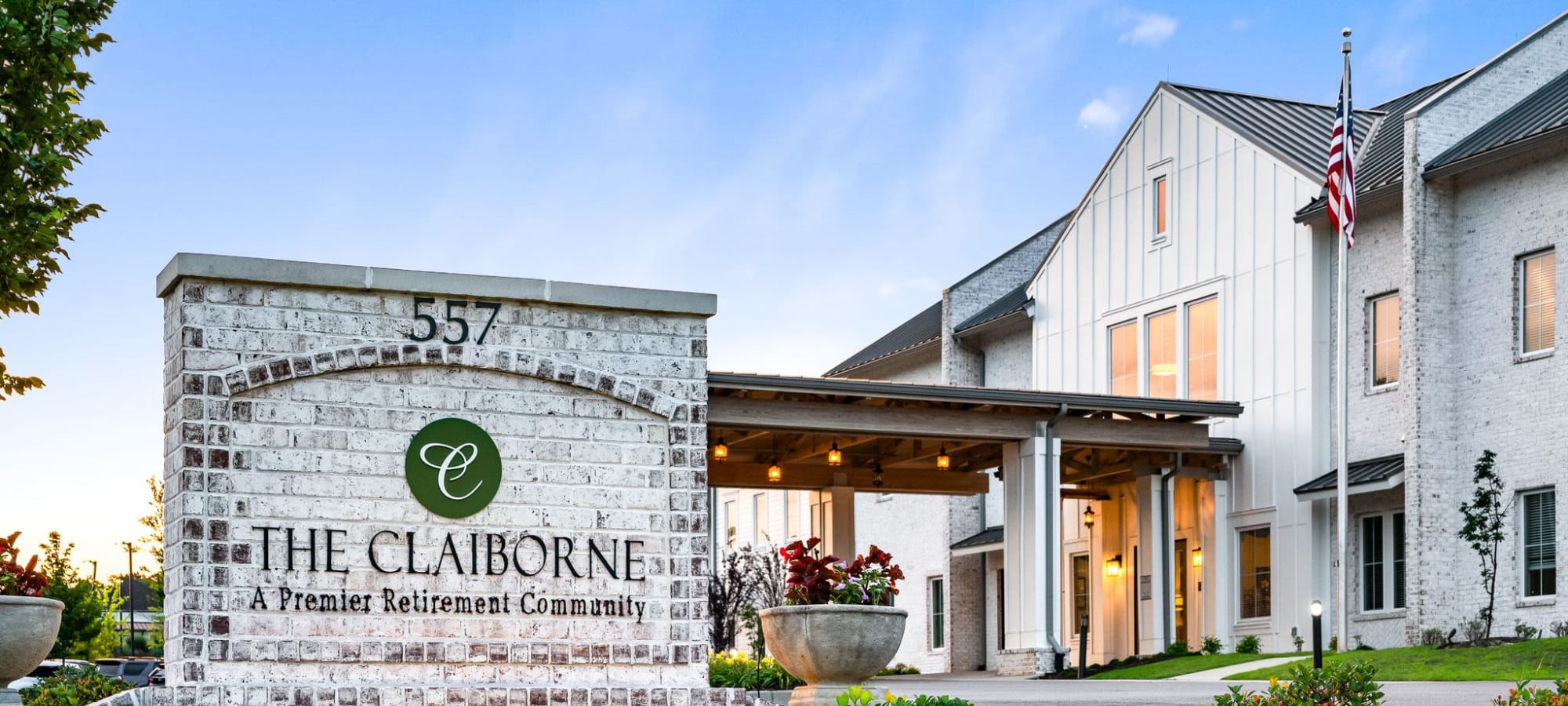 Join Our Luxurious Community
Senior Living at The Claiborne at West Lake
Based in Martinez, Georgia, The Claiborne at West Lake is a family-owned and operated upscale senior living community where you or your loved one will receive the support you deserve. Our boutique resort-style community is a place where residents rediscover their bliss, establish deep connections with their neighbors and caregivers, and, most importantly, are happy to call home.
You deserve the best. With the support of our passionate caregivers, you can spend your golden years the way you want at The Claiborne at West Lake.
Take A Glimpse
Into Our Community
High-End
Living Options
Whether you or your loved one needs a helping hand in one of our Assisted Living apartments or requires a more specialized continuum of support in our Memory Care program, our high-end community has all the class, care, and compassion you'll need on this next step in your journey.
From our onsite movie theater and coffee shop to our yoga studio and luxurious spa, residents are free to spend their golden years as they wish. On top of that, nurses are available 24/7, so you or your loved one no longer has to worry about keeping track of medications or receiving medical attention when needed.
Comprehensive
Assisted Living & Memory Care
If you or your loved one needs a little help with the activities of daily living or simply wants to say goodbye to housekeeping and yard work, The Claiborne at West Lake's Assisted Living community offers the perfect mix of independence and support. Let us handle the chores so that you or your loved one can focus on what matters most to you.
For your loved one who is living with Alzheimer's disease or another form of dementia, The Claiborne at West Lake offers comprehensive Memory Care within a warm and secured environment. We work with residents and families to create personalized care plans that maximize independence and fill your loved one's days with joy.