Right-Sized
Floor Plans
Our easily navigable apartments are right-sized for each resident, with enough room for them to get around safely and store all their favorite keepsakes and family photos. Homes come with roomy walk-in closets, custom cabinetry, handsome window dressings, and a kitchen island – including a refrigerator and microwave for heating up coffee or leftovers. In addition, each home comes with its own private bathroom, ensuring residents are able to maintain their privacy and dignity.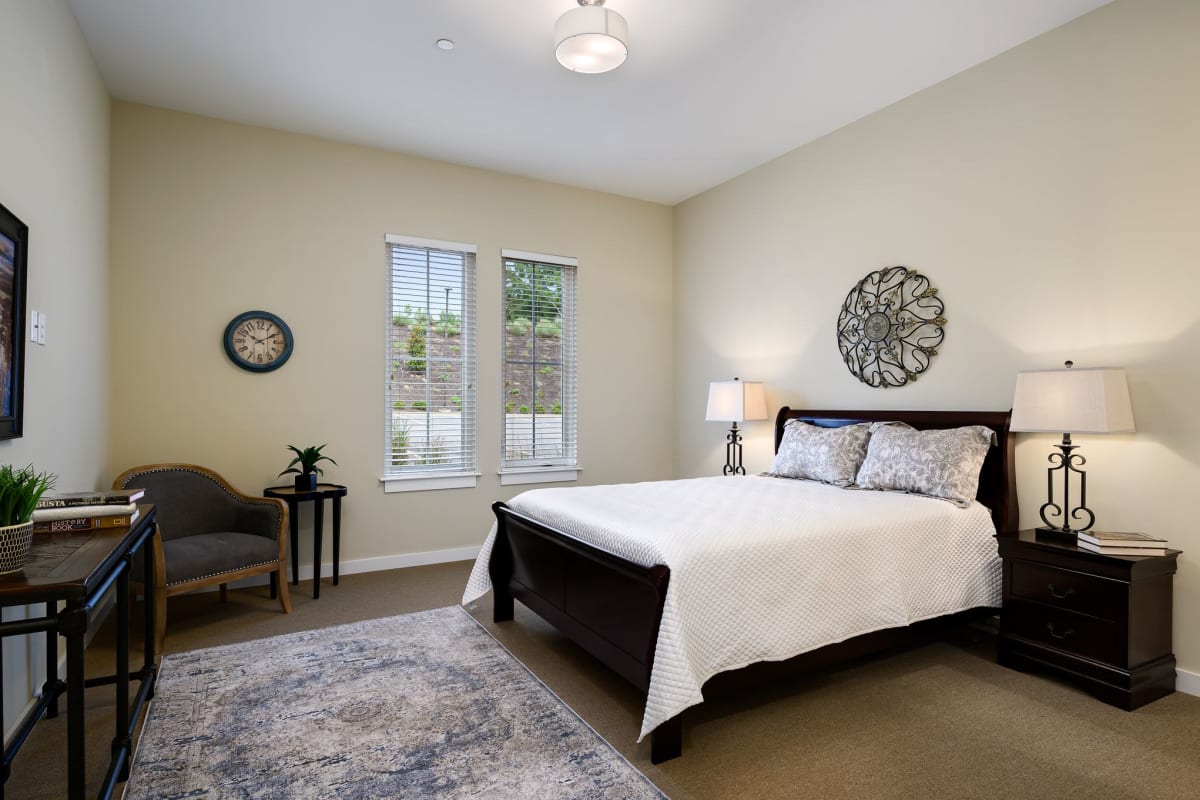 Make It Yours
We do everything we can to make each resident's home feel like theirs, down to the smallest touches like placing their name at the doorway. As a pet-friendly community, residents are free to bring their animal companions along with them upon approval – after all, it wouldn't feel like home without them.
Need help finding the perfect apartment for you or your loved one? Get in touch today and we'd be happy to help you choose what works best for you and your family.
Embrace Better Living
The Claiborne at West Lake Awaits