The Claiborne at West Lake
Assisted Living
It's only normal to need a little more help as we get older. Whether you or your loved one requires help with making meals or needs assistance putting on a shirt in the morning, our passionate caregivers are ready to help. Our Assisted Living community in Martinez, Georgia, supports everyone to their highest level of independence – we encourage all to find their own path, according to their own terms. We are here to make sure your needs are taken care of while you are free pursue your own desires as you see fit.
Discover Paradise
Our apartments are built with comfort and convenience in mind. Stylish window coverings. Walk-in closets. Private bathrooms. Custom cabinetry. At The Claiborne at West Lake, it's all yours. We take care of things like laundry, trash, and making the bed every morning. You don't have to sweat the small stuff. Instead, residents are free to enjoy their time as they please. It is your journey and your choice. Spend all day in the game room with friends and neighbors. Bounce around from project to project. Or just relax in your room for a while. At The Claiborne at West Lake, you are free to do whatever brings you joy.
Contact us today to learn more about Assisted Living at The Claiborne at West Lake.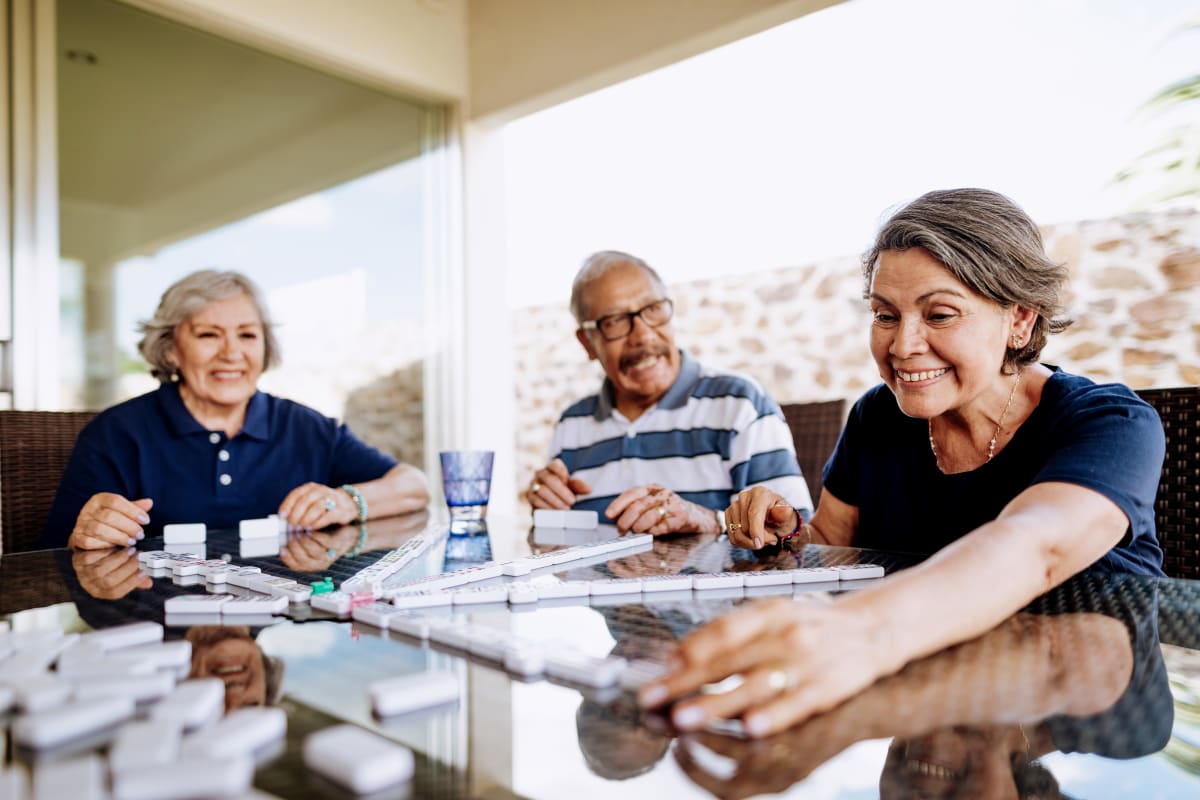 Embrace Better Living
The Claiborne at West Lake Awaits